In Catalan and French Cerdanya.
Maison Les Marmottes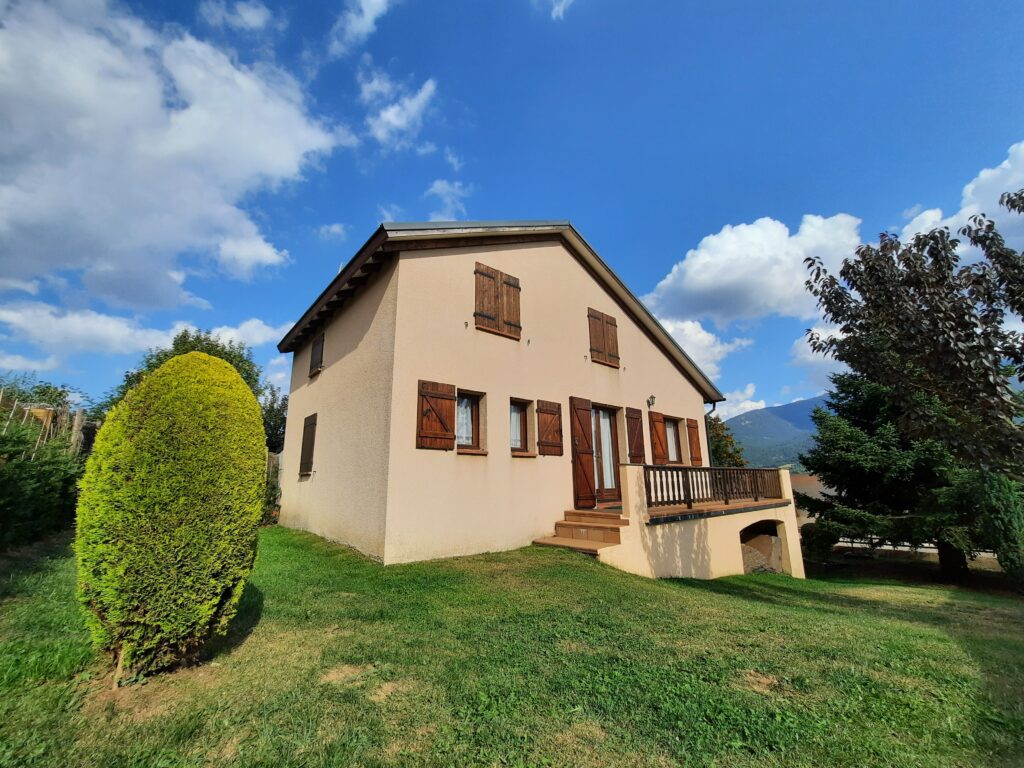 Rural house in the municipality of Cabanasse, Alta Cerdanya. With beautiful views of Sant-Pierre-dels-Forcats. Sunny house in an environment of pure nature and tranquility. Easy access from both the Spanish and French sides. Idyllic setting where you can enjoy the four seasons of the year.
Appartement le Mouflon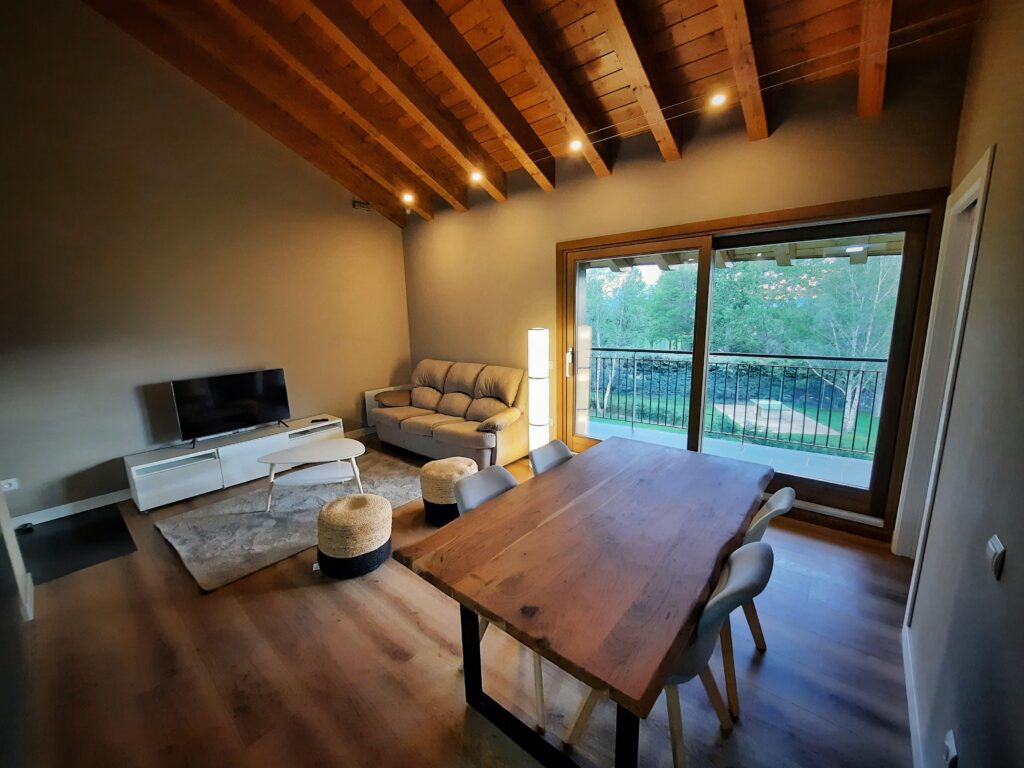 Rustic apartment of new construction with impressive open views to enjoy beautiful sunsets. It is located 5 minutes from Llivia and Puigcerda.
It has a large terrace with a gas BBQ and a spacious living room with a pellet stove. The complex facilities include a tennis court, pin-pon, BBQ area and a large garden. Private parking within the complex. Come with your loved ones to enjoy this wonderful environment in the middle of nature at the foot of Puigmal.
Maison des Isards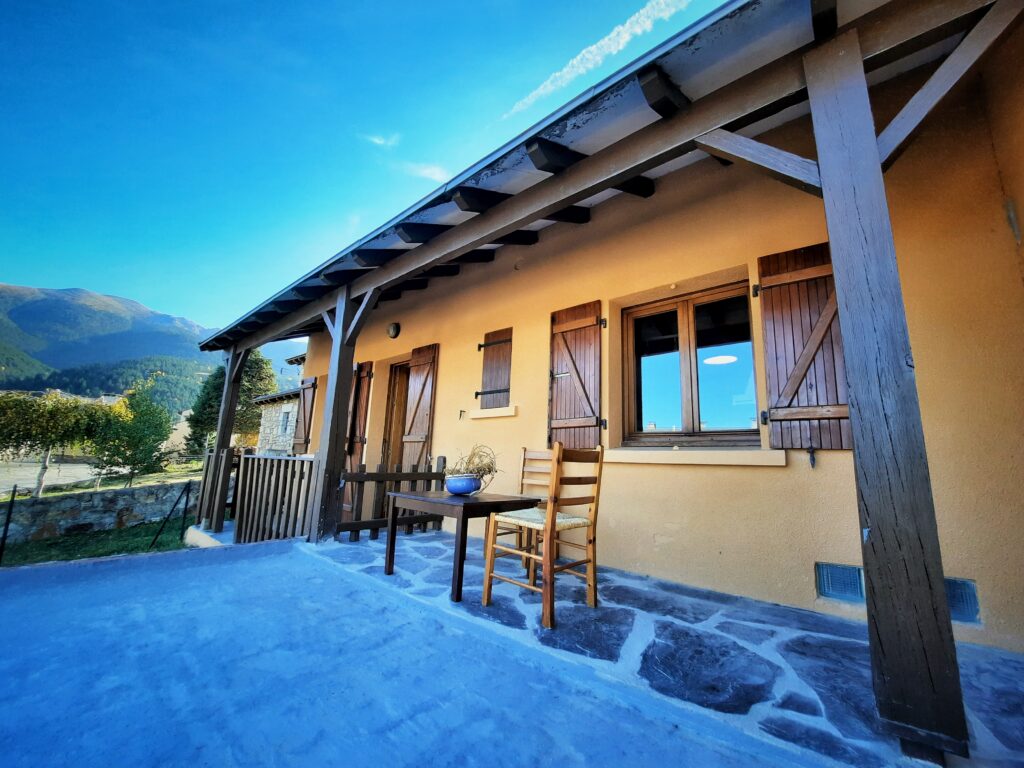 Charming rural house in Alta Cerdanya, located on top of a hill with wonderful views of Sant-Pierre-dels-Forcats. Sunny house with a front terrace and a private garden to the rear. A quiet environment to enjoy with the family in a privileged area of ​​the Pyrenees. House at the foot of the slopes of Le Cambre d'Aze and 10 minutes from those of Font-Romeu and les Angles. Perfect region to enjoy its hot springs just 15 minutes away in Llo and Saint Thomas.
Appartement Gerbille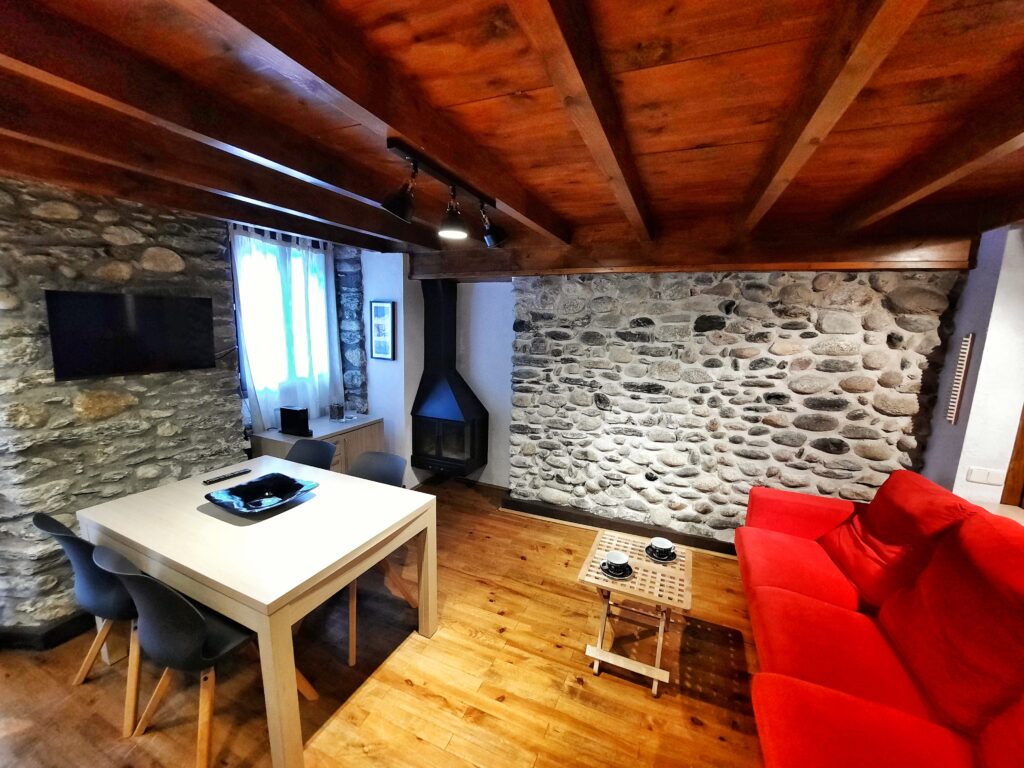 Cozy apartment close to Puigcerda. Perfect for getting around on foot and with all kinds of shops around. This space has a large dining room with a fireplace, two bedrooms, a large kitchen and a bathroom.
Loft les Écureuils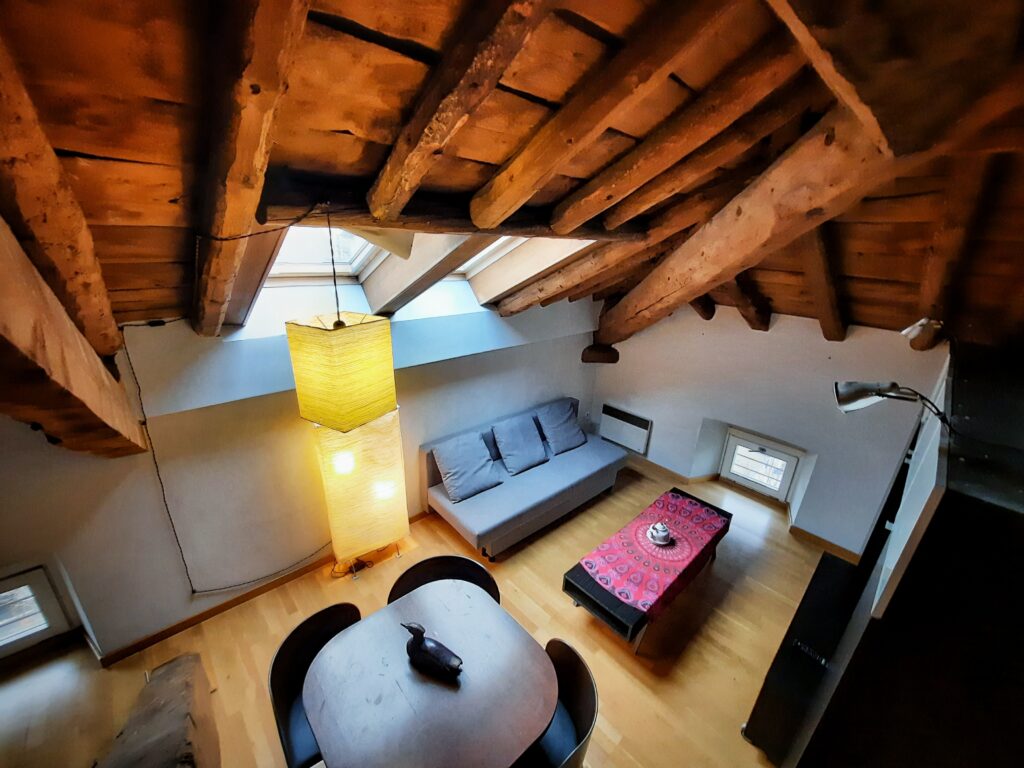 Enjoy the simplicity of this quiet and central accommodation located in the French Cerdanya. Ideal loft to take advantage of the mountain environment thanks to its sloping wooden ceiling and its fantastic fireplace.
Designed to disconnect and spend a few days with friends and/or family.
5 minutes from Puigcerdà by foot. It has supermarkets and other shops a few meters away.
To note: It is a third flour without elevator.
L'Antiga Cadarnera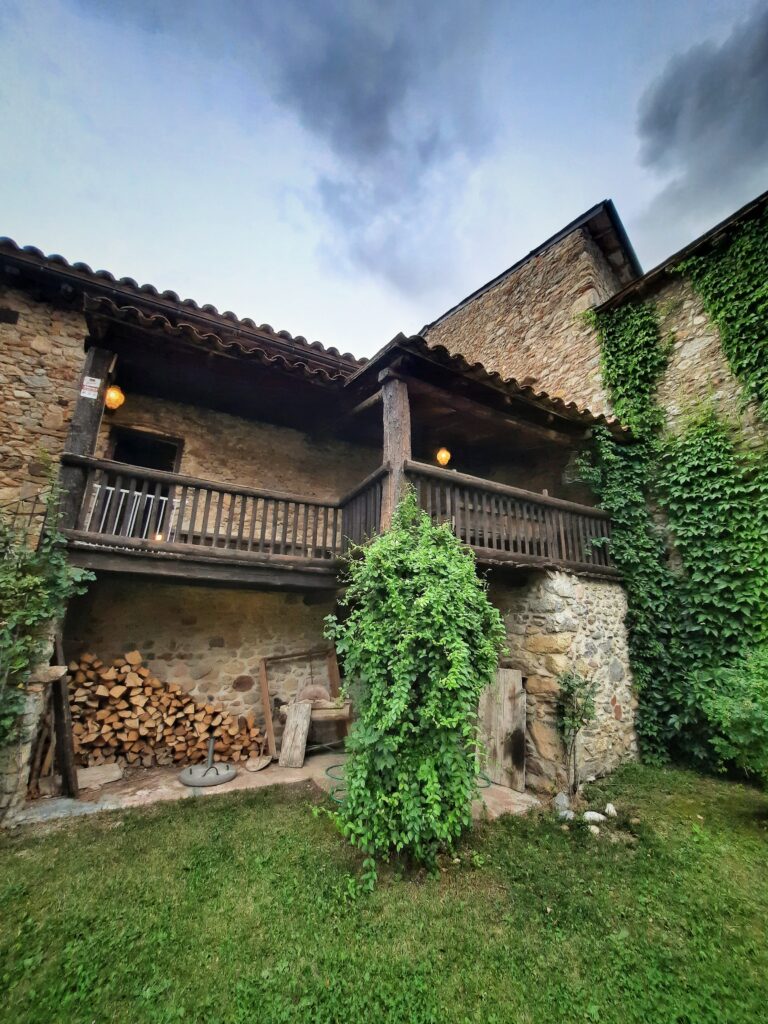 Picturesque rural estate from the 19th century, 15 minutes from Puigcerda.
You will be able to enjoy privileged views, we have respected all its ancient elements so that you can immerse yourself in a rural life with all the comforts.
Very quiet town where nature lovers can access its privileged environment. Ideal to spend a few pleasant days with the family in a private garden. Totally equiped.
Le Refuge de la Chouette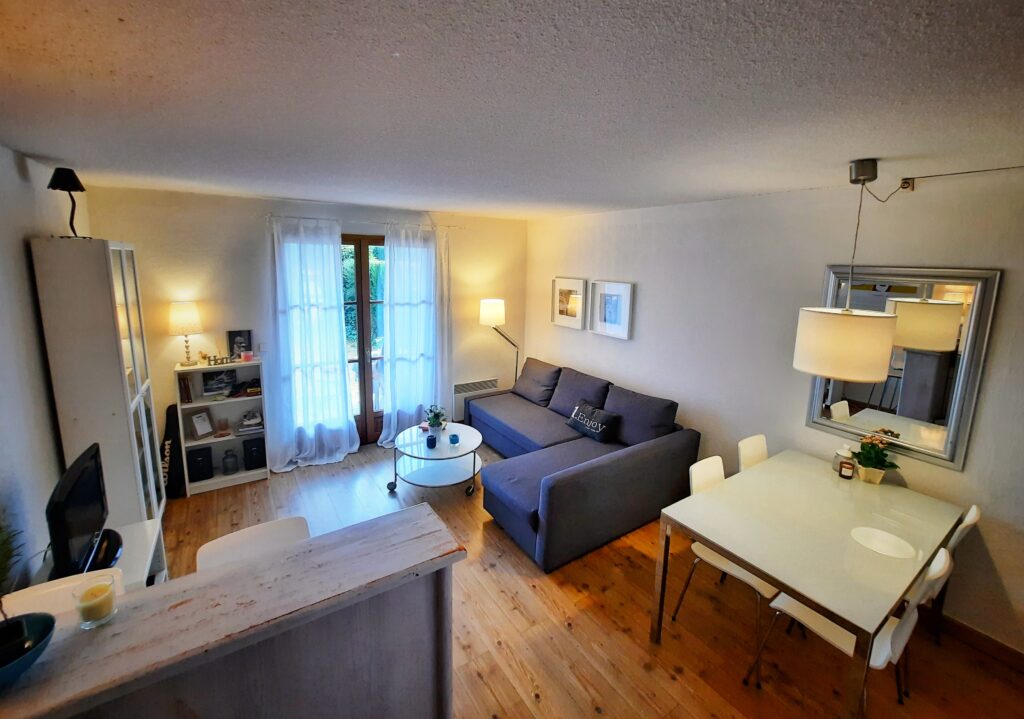 Charming apartment, located in one of the quietest towns in the French Cerdanya, just 5 minutes from Llivia and Puigcerda.
Oriented to the south-east so there is no shortage of sunny hours. It has a private garden where you can relax and enjoy beautiful views.
Community area with heated pool, tennis court and playground. Private parking space in front of the garden.